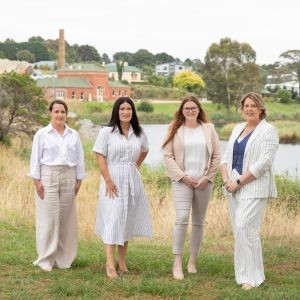 Choosing to have your property professionally managed is a responsibility that are committed to fulfilling. Whether it's your first property, the family home or part of a growing investment portfolio – the Property Management team at Ray White Goulburn are committed to delivering a client centered service, with every aspect of your journey covered.
The Ray White Goulburn Office has a highly professional and experienced Property Management Team who are skilled in all facets of Property Management. We are committed to providing quality tenants and securing you the best possible return on your investment.
We have invested in the best technology, with the introduction of Ailo. This platform has been designed from the ground up with you the landlord at the heart of its operation. Our Landlords have told us loud and clear that communication and transparency are pivotal to their needs.
Ailo enables you to keep your finger on the pulse, real-time data on rent payments, bills and fees as your fingertips.
Rent in your pocket faster, don't wait until the end of month secure your income when rent is actually paid, so you can pay off your mortgage faster.
In-App chat gives you a direct line to your property manager, no more phone tag they can help you resolve issues faster. The latest technology with old fashion values, we will tailor our service delivery to meet you unique needs.
When it comes to managing your property portfolio, nothing is more powerful than experience. The Ray White Goulburn Property Management Team is supported by over 36 years of local knowledge and experience as a Ray White Goulburn client you will benefit from 108 years of market insight and the collective strength of 700 offices. Talk to our Property Management experts today, Call Ray White Goulburn team on (02) 48213788